Take Flight
From top to bottom, the ROG Strix GeForce RTX™️ 3060 has been designed to push performance boundaries. A fresh design and more metal surround a grouping of Axial-tech fans that leverage a new rotation scheme. Below the blades, a larger, more impressive heatsink is ready for the most demanding thermal loads. The PCB has some new tricks up its sleeves, and even the backplate has received some performance-boosting changes. For gamers who want to get the most out of the NVIDIA Ampere architecture, the latest addition to the ROG Strix stable delivers in every way.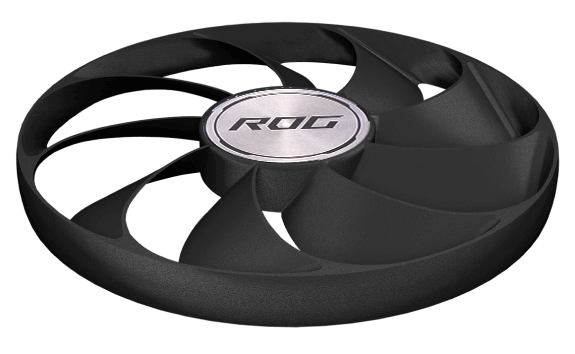 Fans
Axial-tech Fan Design
Three cutting-edge fans feature a smaller hub that facilitates longer blades and a barrier ring to increase downward air pressure.
Fans
New Directions
The two side fans spin counterclockwise to reduce turbulence. And to eliminate unnecessary noise, a stop mode halts all fans when the GPU temp falls below 50 degrees and power consumption is low.
Heatsink
MaxContact
To get heat up off the die and into the heatsink array to benefit from the new fan design requires special attention. We use a manufacturing process that polishes the surface of the heat spreader to improve smoothness at the microscopic level. The extra flatness allows for better contact with the die for improved thermal transfer.
*for illustration only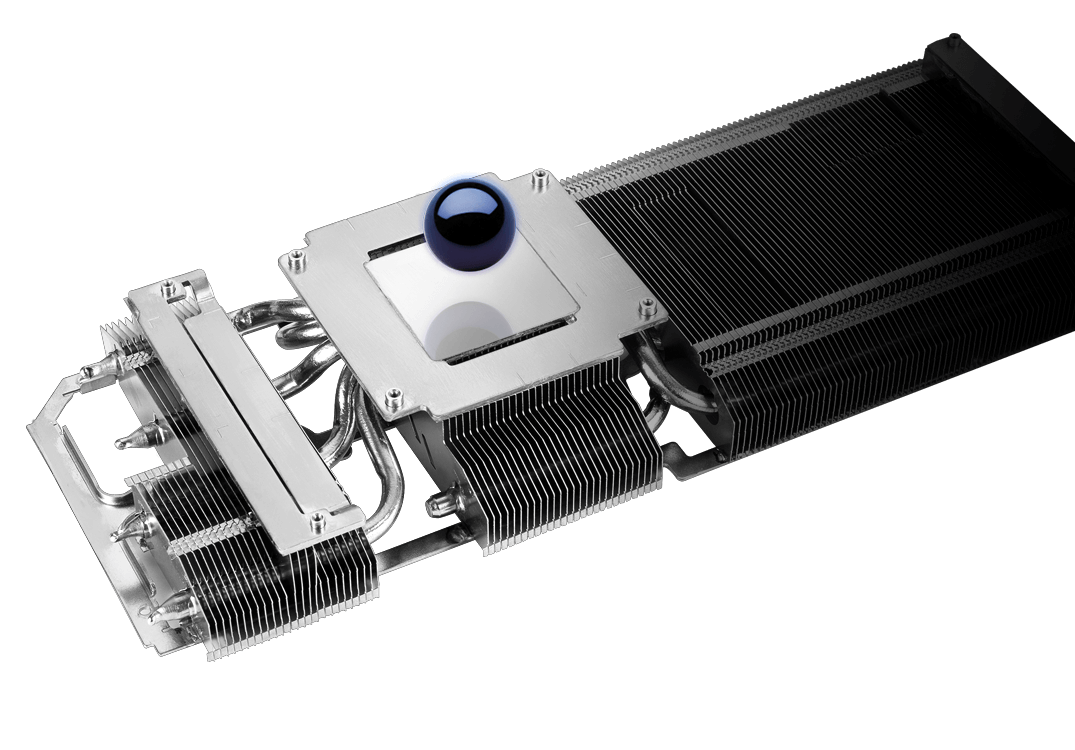 Heatsink
2.7-slot Design
The heat spreader draws heat up into heat pipes that carry it through a fin stack that fills most of the card's large, 2.7-slot footprint.